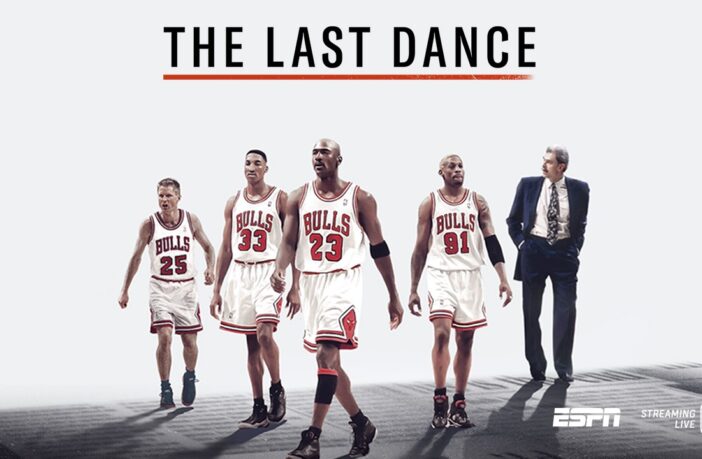 "The Last Dance", which informs Michael Jordan and the Chicago Bulls 1997-1998, was shown yesterday at 9:00 pm ET with episodes 1 and 2. Originally the 1997-1998 documentary was broadcast in the NBA Finals 2020 in June. . But ESPN decided to change matters with the suspended sporting seasons due to the global coronavirus (COVID-19) pandemic.
With all the main characters, including superstar Michael Jordan and coach Phil Jackson, going to be free agents in 1997, the team entered the campaign knowing that they wouldn't have another season together. So Jackson called it "The Last Dance". Bulls finally beat Utah Jazz in the NBA Finals in 1998 for their sixth title in eight seasons, capping one of the greatest strains in the league's history.
Jordan scored just 14 points in January 1998. However, the Bulls Final Champion was too much for the warriors. Chicago survived the Golden State 87-80, while Scotty Pippen led all scorers with 22 points. In general, Warriors went only 9-17 against Jordan, and three of these victories came at the end of his career when he was with Wizards in Auckland, and 10 of these victories were offered for free. He only released 2 of 17 on the field, which was the worst in his career at the time and lasted until he made only one of his nine shots on the field. 2002, when Washington Wizards lost to the Toronto Raptors.
However, the Bulls Final Champion was too much for the warriors. These Bulls teams were respected, but as we saw in the clips ESPN posted, the navigation wasn't smooth. In an interview with The Athletic, director Jason Hehr recounted a conversation with Jordan in which Hall Famer said he did not want the documentary to work because viewers would see him as a "terrible man." Unfortunately, the film was released on Sunday.